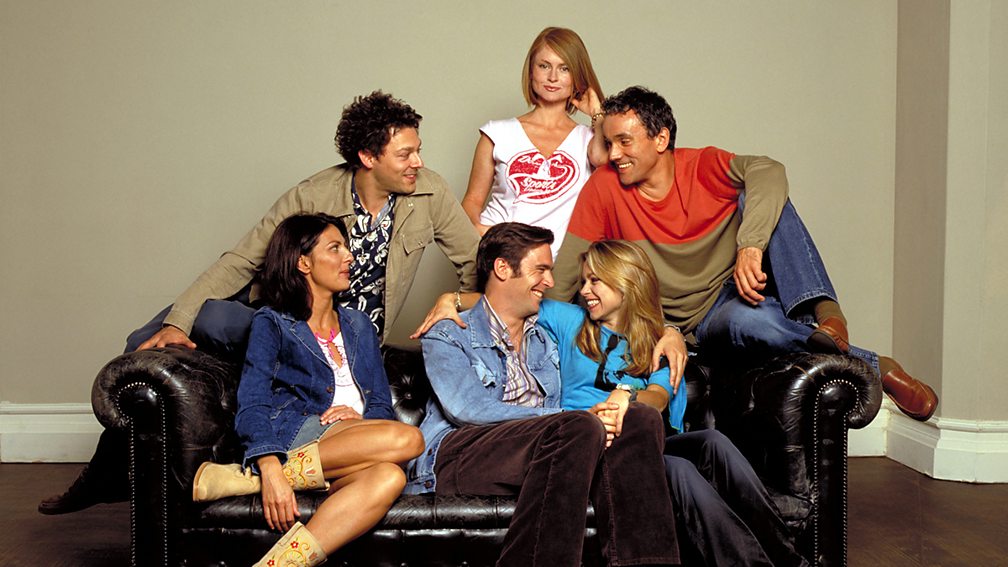 Coupling was a British television sitcom written by Steven Moffat that aired on BBC Two from May 2000 to June 2004. Produced by Hartswood Films for the BBC, the show centres on the dating and sexual adventures and mishaps of six friends in their thirties, often depicting the three women and the three men each talking among themselves about the same events, but in entirely different terms.
Coupling is almost entirely based around the antics of the six main characters. The show was inspired by Moffat's relationship with producer Sue Vertue, to the extent that they gave their names to two of the characters. Coupling features no other recurring characters that last beyond a few episodes.
In the series, "the women are mainly confident and sexually quite voracious, whilst the blokes are completely useless, riddled with self doubt and awkwardness."