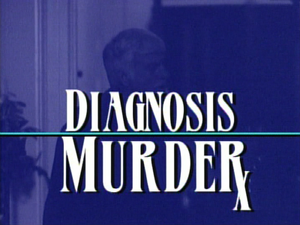 Diagnosis Murder is an American mystery/medical/crime drama television series starring Dick Van Dyke as Dr. Mark Sloan, a medical doctor who solves crimes with the help of his son, a homicide detective played by his real-life son Barry Van Dyke.
Despite Diagnosis murder ending in the 90s, it is still shown weekly/daily on the BBC and can be found on BBC One / BBC Two in the afternoons.
The plot centred around Dr. Mark Sloan (played by Dick Van Dyke), a renowned physician who occasionally worked for the local police department as a consultant, and who could not resist a good mystery or a friend in need. Those cases often involved his son, Detective Steve Sloan (played by Barry Van Dyke).
Helping him were his best friend Norman Briggs (played by Michael Tucci), a hospital administrator who double-crosses the entire hospital, always wanting to talk Mark into something, when things don't go his way. His colleagues, medical examiner/pathologist Dr. Amanda Bentley (played by Victoria Rowell), a young medical partner who works in the pathology department, specializing in dead bodies, who was also involved with Mark's and Steve's, about the patient's time of death, and Dr. Jack Stewart (played by Scott Baio), another young partner, very handsome, who did a double for Dr. Sloan, who later left and was replaced by a new resident, Dr. Jesse Travis (played by Charlie Schlatter).
External Links
Edit